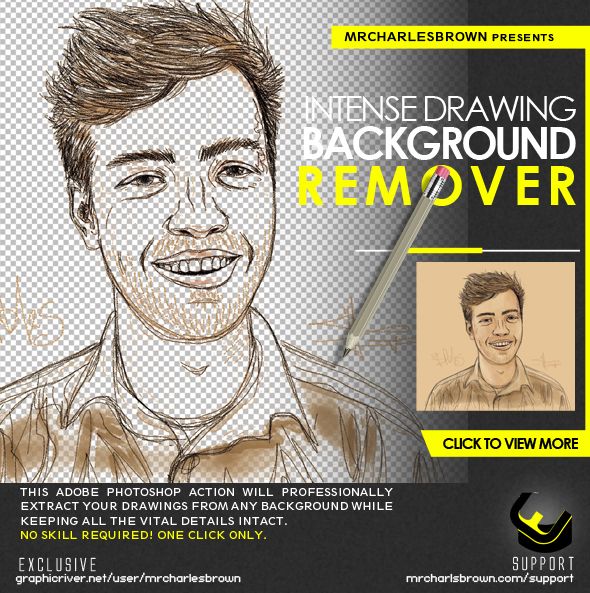 Click LINK to download file.
This Photoshop action will professionally extract your drawings from any background while keeping all the vital details intact. Removing the background of your real hand drawn sketches can be tricky especially when it involves retaining faded lines and shadows. This item will get it done for you.
Extended Features: 
Extension panel 
Editable final result 
Generates several extracted drawing layers 
Multiple results to choose from 
Contrast and quality enhancement 
Easy colour change and much more!
Author Info: 
    Package: Intense Drawing Background Remover 
    Software: Adobe Photoshop CS5 and above 
    Released Date: Nov. 27, 2018 
    Author: Charles Brown 
    Item(s): ATN file 
    Complexity: No skill is required - just 1 CLICK away.
- Easy to use 
- Smoothly removes the background 
- Stands out among other similar tools 
- Several techniques were cimbined to make this possible 
- Incorporates MRCHARLESBROWN's unique render methods