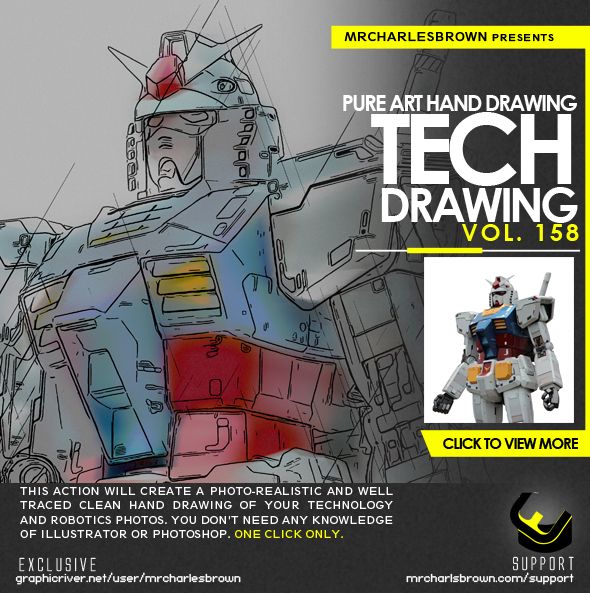 Click LINK to download file.
This Photoshop action will create a photo-realistic and well traced clean hand drawing of your technology and robotics photos rivalling that of a professional artist artwork which usually takes days if not weeks to create. You don't need any knowledge of Adobe Illustrator or Photoshop to use this.
EXTENDED FEATURES: 
Title Text Sketch Generator
Graphite Filter
Muliple Shades Selection
Multiple Outlines Selection
Auto-Generated Dimension Strokes
And Much More
AUTHOR INFO:
    Package: Pure Art Hand Drawing 158 – Tech Drawing 
    Software: Adobe Photoshop CS5 and above 
    Released Date: Dec. 8, 2018 
    Author: Charles Brown 
    Item(s): ATN file 
    Complexity: No skill is required - just 1 CLICK away
- Easy to use 
- Renders professional result 
- Stands out among other similar tools 
- Several techniques were cimbined to make this possible 
- Incorporates MRCHARLESBROWN's unique render methods
We are determined to give you nothing but the best! Go for the best!