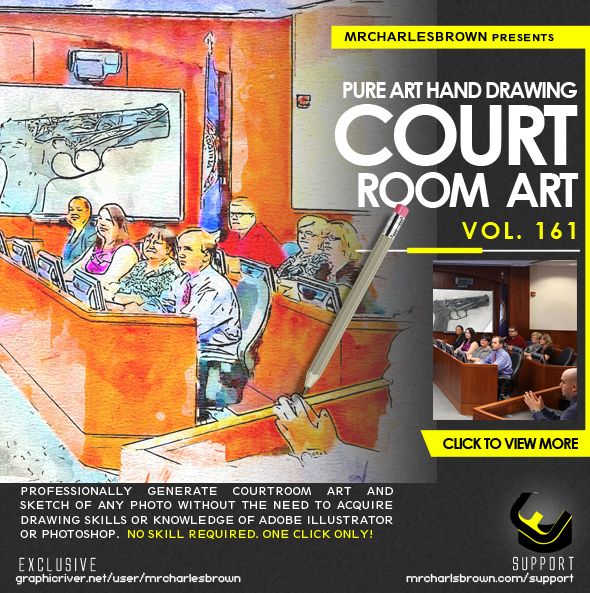 Click LINK to download file.
Professionally generate courtroom art and sketch of any photo without the need to acquire drawing skills or knowledge of Adobe Illustrator or Photoshop. This action will get it done in a single click.
EXTENDED FEATURES:    
High Quality Final Render 
20 Different Watercolour Presets To Choose From 
Multiple Outlines To Choose From  
Multiple Crosshatch To Choose From 
Easy Colour Change  
Highlight Control
Shadow and Midtones Control
Watercolour Intensity Control
And Much More
AUTHOR INFO: 
    Package: Pure Art Hand Drawing 161 – Courtroom Art 
    Software: Adobe Photoshop CS3 and above 
    Released Date: Jan. 5, 2019 
    Author: Charles Brown 
    Item(s): ATN file 
    Complexity: No skill is required - just 1 CLICK away. 
- Easy to use 
- Renders professional result 
- Stands out among other similar tools 
- Several techniques were combined to make this possible 
- Incorporates MRCHARLESBROWN's unique render methods 
We are determined to give you nothing but the best! Go for the best!