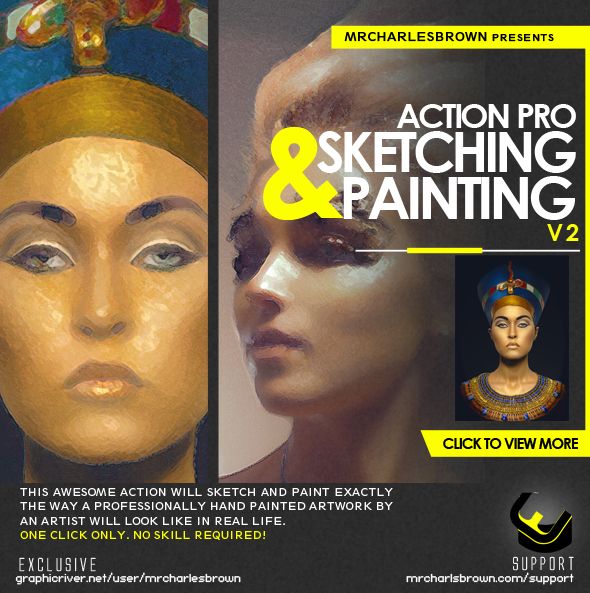 Click LINK to download file.
This awesome action will sketch and paint exactly the way a professionally hand painted artwork by an artist will look like in real life. There are a good number of traditional painting techniques that were applied to these actions.
EXTENDED FEATURES:      
High quality final render 
Realistic painting quality
12 painting styles to choose from
5 artistic border generators
Depth and details intensity control
Highlight control  
Shadow and midtones Control 
And much More.
AUTHOR INFO 
Package: Action Pro Sketching and Painting v2 
Software: Adobe Photoshop CS5 and above 
Released Date: Jan. 15, 2018 
Author: Charles Brown 
Item(s): ATN file
Complexity: No skill is required – just 1 CLICK away. 
- Tested with several photos for best result 
- Easy to use 
- Renders professional result 
- Stands out among other similar tools 
- Several techniques were combined to make this possible 
- Incorporates MRCHARLESBROWN's unique render methods 
We are determined to give you nothing but the best! Go for the best!